This posting has expired and is no longer available.
Jobing Description
Location: Sanctuary Camelback Mountain Resort & Spa
Job Code: 405370
# of openings: 1
Description



Position Title:
Security Officer
Department:
Security
Reports To:
Security Supervisor/Director of Security
FLSA Designation:
Non Exempt
This position contributes to Sanctuary success by ensuring the safety and security of guests and employees through the effective patrolling of all areas of the property to include appropriate follow up on incidents/accidents that arise. A focus on living the Sanctuary Commitments and our vision of Where Pride and Compassion Meet are also critical to the success of this position as a Sanctuary community member.
JOB FUNCTIONS
Note: the following duties and responsibilities are not all-inclusive
Serve as a deterrent to crime and reduce violations by making continuous patrols of the resort. Report any unusual activity to the Manager on Duty (MOD).
To write accurate and concise security and safety reports including; theft reports, incident reports, accident reports, and physical hazard inspections. Distribute reports to necessary parties.
Recognize and report safety hazards.
Effectively handle any security related incidents which arise on shift and properly log them.
Ensure that any undesirable person(s) are effectively handled without interrupting the orderly flow of resort operations.
Take energy conservation measures when necessary.
Assist resort during disasters or emergencies in any way needed.
Observe and report any security breaches.
Conduct daily physical hazard inspections and daily patrols and complete all reports.
Ensure that all employee accidents/incidents receive immediate and professional First Aid treatment by the Security Department.
Maintain current CPR and First Aid training certification.
Respond to Guest door lock out calls to properly screen persons attempting to gain access to a guestroom.
Maintain confidentiality of all Security/Loss Prevention and property reports/documents; release information only to authorized individuals.
Perform any other duties as assigned by the Security Supervisor or Director of Security.
JOB REQUIREMENTS
The individual must possess the following knowledge, skills and abilities and be able to explain and demonstrate that he/she can perform the essential functions of the job, with or without reasonable accommodation, using some other combination of skills and abilities.
High School Diploma or equivalent.
Ability to maintain a pleasant disposition and function efficiently in high stress/pressure work environment.
Minimum lifting of 50 lbs.
Ability to verbally communicate effectively with guests and co-workers.
Pushing, pulling, bending, stooping, upward reaching
Exposure to extreme temperatures
Prolonged periods of standing and/or walking
Superior organizational skills.
Ability to effectively multi-task.
Maintain a professional, flexible and positive attitude.
Must be detailed oriented.
Experience with hospitality and customer service required.
Proficient in Microsoft applications such as Word, Excel, Outlook.
Ability to identify, address and resolve conflict.
Report to and from work as scheduled while adhering to all resort policies and employee handbook.
Adhere to uniform, personal hygiene and appearance standards at all times.
Take the initiative to make contributions to the department and resort while maintaining positive working relationships with co-workers.
Maintain good safety habits and report unsafe or hazardous conditions to your manager.
Promote excellent guest relations while living the Sanctuary Commitments, Vision, Mission and Position.
Maintain a high level of work quality and quantity per resort standards.
Practice teamwork and effective communication with manager/supervisor/co-workers.
At all times maintain the highest standards of professionalism, ethics, and a positive attitude towards all resort guests and fellow co-workers.
Attend all meetings and training as scheduled by the Security Supervisor/Director of Security.
Always report to your manager/supervisor when leaving your work area for meal or break periods.
Accurately and regularly record work time via resort time clock.
Supervision Exercised: None
Supervision Received: Security Supervisor/Director of Security
Skills / Requirements
SPECIFIC JOB KNOWLEDGE, SKILL AND ABILITY: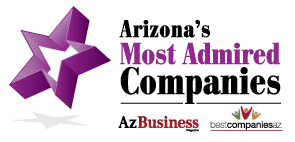 Locations
Santuary on Camelback Mountain
5700 E. McDonald Dr.
Paradise Valley, AZ 85253

Paradise Valley
Paradise Valley, AZ 85253
Paradise Valley
Paradise Valley, AZ 85253
Santuary on Camelback Mountain